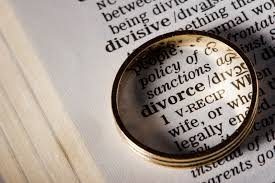 In many areas of the United States the steps for filing for a divorce are very similar with very few differences. Some states even provide kits for uncontested divorces which can be filled out and submitted to the court clerk without the use of a family law attorney. But in most cases it is better to have a family law attorney on hand to help the couple work through the various and unique circumstances they may be facing. One thing that many people neglect is the court jurisdiction where the petition for divorce is to be filed. Most of the time the state or county has regulations regarding residency that must be met before a divorce is filed. Most have a minimum period of residency that must be fulfilled before the court will have the jurisdiction to even hear the case.
Basic Steps for Filing a Divorce
There are five steps for filing a divorce that are pretty basic for each state. Some states may have some minor differences on some issues. The first requirement is to meet the residency requirements of the state you are filing in. New Jersey has a one year residency requirement with very limited exceptions. Secondly, there has to be a legally acceptable reason for getting a divorce, this is called having "grounds" for filing a divorce. A few states, including New Jersey, have instituted a no-fault divorce that is now an option as well. Thirdly the divorce papers need to be filed and copies sent to the spouse who will either agree with or refute the contents of the paperwork. He/she will also have the opportunity to "contest" the divorce. This will require numerous court appearances to work out the issues. If there is no disagreement then they can simply sign them and send them back to you or your family law attorney. Lastly, many issues must be decided such as property division spousal support, child support and custody.
What if the other spouse refuses to sign and return the paperwork?
In these types of cases, you will have to speak with your family law attorney regarding the laws in your specific area. Typically if a predetermined period of time passes and they have not signed or filed them on their own, you can still proceed with the divorce. Each state has a different waiting period that must be met before the divorce proceedings can continue. A family law attorney can also explain how the divorce proceedings can continue as "uncontested" even if the other spouse did not fill out and sign his portion of the paperwork.
What is a "No Fault" Divorce?
New Jersey and some other states not allow complaints for divorce to be filed without one party having to blame the other. Normally grounds for divorce included cruelty, desertion, adultery and other such inappropriate acts. Now as long as one of the parties has been a resident of New Jersey for at least one year they can file for a divorce without stating any blame or assigning any fault to the other party. In cases which involve adultery one of the parties can be a resident of New Jersey for less than a year to file for a divorce in the courts.
Uncontested vs. Contested Divorce
An uncontested divorce will typically goes a little smoother although there are still some particulars to be worked out. A contested divorce can possibly be completed through a series of court hearings. Sometimes negotiations can be made between the two spouses family law attorneys and no court appearance is necessary. This will depend largely on the types of issues the spouses need to work through to reach a divorce agreement.