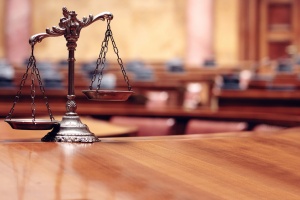 Consumers use the internet to make a variety of decisions, including what products to buy and what professionals to hire. During their research, many consumers go online to look at reviews the business has received on local business directories like Yelp or Google+. Online reviews can have a huge effect on the success of your business so it is important to understand your rights should your business receive a negative one. If your business has received a negative online review, it could be that you and your business are being defamed. Before taking action, you should consider using any dispute or review process provided by the review site.
What is defamation?
Defamation is a false statement presented as a fact that is harmful to a company or person's reputation, and published "with fault." Libel is a written defamation; slander is a spoken defamation. When someone slanders a business, the business does not need to demonstrate actual harm, such as the loss of business. False negative statements are harmful to businesses. The business can file a civil action in their local state court requesting damages and attorney's fees.
Opinion or Defamation
Negative reviews can alert consumers of issues, and alert business owners on areas they need to improve. However, there have been negative reviews that business owners claim to be defamatory. But, reviewers argue that their statements are protected by their right to free speech. Truth is an obsolete defense to slander, and especially if the person who committed the slander can prove that he/she believed the statement to be true. Statements that are expressed as an opinion are also generally not slander.
Details of a Negative Business Review
A Manhattan woman, Michelle Levine, wrote negative reviews on several sites including Yelp, ZocDoc and Health Grades about a Kips Bay gynecologist. She is now defending herself against a defamation law suit filed by the physician, Dr. Joon Song of New York Robotic Gynecology & Women's Health. Ms. Levine says she went for a checkup in July 2017, and a week later Dr. Joon had billed her insurance company $1,304.32 for the new-patient visit and ultrasound, she then got a bill for $427 that wasn't covered. According to Ms. Levine the annual checkup was supposed to be free. Ms. Levine also claims that Dr. Joon never gave her a manual pelvic exam and instead asked her about her menstrual cramps and performed an ultrasound. She also claims that Dr. Joon said he gave her pelvic and breast exams even though he didn't. When she called his office, they were immediately aggressive and said that she had come in complaining of pelvic pain, which required the ultrasound, but according to Ms. Levine, that wasn't the case.
Consequences of a Negative Business Review
Ms. Levine then went on to write one-star reviews on several sites. "Very poor and crooked business practice," Ms. Levine wrote in the review. "I suspect that this doctor gives unnecessary procedure to a lot of people and then charges the insurance sky high prices and no one knows the difference." Two weeks later, she received an email from the doctor's lawyers, telling her she was being sued. The law suit accuses Ms. Levine of false postings and online harassment.  According to Ms. Levine, the court battle has so far cost her close to $20,000. They also tried to drag her start-up wine-and-spirits business into it, as well as posting her entire medical record, including notes about her mental health, bills, insurance info, driver's license, birth date and home address.
Seeking the Help of an Expert in Litigation
Every business confronts its share of legal issues and business disputes, which occasionally escalates to threats of a lawsuit or court. When you need legal advice about pending litigation, an experienced business attorney can help you understand and evaluate your legal rights and the risks. Whether you want to assert your rights aggressively in court, have been served with legal papers or anticipate that litigation is imminent, you need a strategy to try to resolve the matter in a way that best suits your business and financial needs.