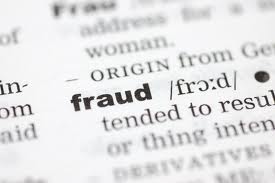 The False Claims Act is also called the "Lincoln Law" and is a federal law of America that imposes liability to federal contractors who defraud programs set up by the government. There is a provision that allows for those who are not affiliated with the government to also file actions for the government. Those that file can receive about fifteen to twenty?five percent of any of the recovered damages. Claims have typically been in health care, military, and other government spending programs. The government recovered almost $22 billion between 1987 and 2008 through the False Claims Act.
Here are four different decisions by the United States Supreme Court that are relevant to the False Claims Act.
Vermont Agency of Natural Resources vs. United States ex rel. Stevens was a 2000 case that held that a private individual can not bring a suit in federal court for the United states against a state agency or state under the FCA.
Rockwell International Corp. Vs. United States was a 2007 case that considered several issues that related to excepting the original source to the FCA's public?disclosure bar. It was held that it was jurisdictional, the ability to amend complaints, and intervention of the government did not provide jurisdictions with respect to th relator independently.
Allison Engine Co. vs. Unites States ex rel. Sanders was a case in 2008 that considered whether a false claim got presented directly to the Federal government, or if it needed paid with money from the government, like for a false claim by a subcontractor to a contractor. It was found that the claim did not need presented directly to the government. It stated that the false statement got made with the intention being that it would be relied upon by the government paying for it. Then, the Fraud Enforcement and Recovery Act of 2009 reversed the decision and made types of fraud that the False Claims Act applied to more explicit.
In the 2009 case, United States ex rel. Eisenstein vs. City of New York, it got considered that when the government declines to step in or take part in an action under the False Claims Act, that the United States is then a "party" to the suit for the purposes of Federal Rule of Appellate Procedures. It was held that when the United States declines to intervene in privately initiated FCA actions, thus it is not a "party".
An example of the False Claims Act in action is when in 2010, a subsidiary of Johnson and Johnson paid $81 million in criminal and civil penalties to resolve the allegations from a FCA suit that got filed by two whistleblowers. The suit stated that Orth?McNeil?Janssen Pharmaceuticals, Incorporated did not act properly when concerning the marketing, promotions, and sales of an anti–convulsion drug called Topamax. It also alleged that it got promoted as a treatment for a variety of psychiatric conditions not approved by the Food and Drug Administration. Further, it states that it got used for off label reasons that the State Medicaid program provided coverage for.  As a result, Ortho?McNeil?Janssen Pharmaceuticals, Inc. caused a federally funded healthcare program buy their product.
Through time, the False Claims Act has went through changes that continue being influenced by Supreme Court decisions that involve similar cases. If you wish to better understand what all of this means to you, you should contact an employment lawyer in New Jersey.