Most people never give a thought to walking over to the faucet and filling a glass with sparkling clean water.  Likewise, there is not much thought about the cleanliness of the water that you use to cook, brush your teeth, bathe in… even washing your clothes.  That is, unless you live in the city of Flint, Michigan.
By now, most U.S. residents, if not people from around the world, have heard about the plight of the people of Flint, Michigan and their water crisis.  The story has dominated the national, and even international, news for months.  The presidential candidates, particularly the Democratic candidates, have publicized the story, visited Flint multiple times and requested Flint be the host city for a CNN candidate debate on March 6th so the focus of the media would be on Flint.  Many people in Flint, as well as other cities and states, felt it was wrong to politicize their dilemma, but really – how can you not react after hearing that as a result of Flint's contaminated water there have been 6,000 to 12,000 non-fatal injuries, and most assuredly, there will be more down the road.

From celebrities to common folk, people have either donated or trucked cases of water to the people of Flint, who now have so much of it, their warehouses are burgeoning and the City no longer can accommodate the donations.  The American Red Cross as well as the Michigan State police helped to distribute the cases of water, as well as lead testing kits and water filters to residents, because retrieving cases of water from the local fire stations is problematic to many residents since most of Flint's population are poor and don't own vehicles, making it difficult to transport water on the bus or on foot.
Flint's residents, particularly the children who are the most vulnerable of the City's inhabitants, have already been affected by lead poisoning.  Children are more susceptible to lead poisoning than adults, and, as a result of the lead ingestion will need long-term assistance to ensure they receive food that is rich in nutrients to combat the damage, and some children  already have learning disabilities as a result of the water contamination.
Flint: penny wise and pound foolish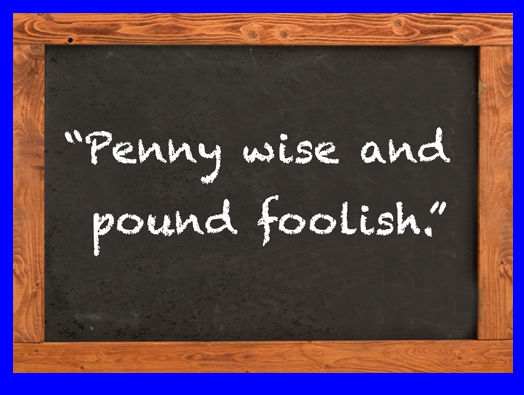 All in all, it is a travesty that could, and should, have been avoided.  The Flint water contamination crisis began in 2014, when, it was decided by Michigan Governor Rick Snyder and former City Emergency Manager Darnell Earley, that money could be saved by the City by getting their water source from the Flint River. The political candidates have pointed out that in a City in dire straits and its residents poor and minority, not only was the water crisis a sad situation but one with racial overtones as well.
On April 25, 2014 the water source was changed and soon residents reported their tap water was not palatable as it was tinged, brown and smelly, but that was the tip of the iceberg – soon they would discover the water was chock-full of contaminants, among them lead.  By October 2014, the Flint GM engine plant refused to use the contaminated water in its manufacturing process due to its corrosive properties in its machines.
Flint has a big problem
By January 2015, a public meeting permitted citizens to complain about their "bad water" and angrily reiterated the water's taste, smell and appearance.  Shortly thereafter a Flint physician, Dr. Mona Hanna-Attisha, now touted as a local and global hero, found highly elevated blood lead levels in the children of Flint.  Her proclamations were simultaneous to statements by the Michigan Department of Environmental Quality (MDEQ) that Flint's water was safe to drink.  By the time it was confirmed that the river water was indeed leaching lead from aging pipes, widespread contamination of Flint residents had occurred.  A further indignity was that Flint residents were charged for their water, though many never even opened the taps in their homes and chose to use bottled water for all water consumption, even bathing and washing clothes.
Contaminants aplenty
Besides the issue of lead in the water, rendering it unsafe for any type of use, one of the other contaminants was legionella bacteria, which many will recognize as the culprit for Legionnaire's Disease.  Several people became sick and one death occurred, and, as time marched on, more and more information was uncovered that pointed to the government's knowledge of the water contamination.  For example, in a government building in Flint, the government employees did not use a water fountain or faucet, but quenched their thirst with bottled water which was delivered to the building.
The crisis reached a crescendo on December 15, 2015 when the newly elected mayor, Karen Weaver, declared a City-wide public health state of emergency, a statement which was made to elicit immediate help from state and federal officials.  Weaver's declaration sought additional funding for her City's residents, money that will be needed in the long term for special education, mental health, juvenile justice and social services based upon the anticipated behavioral and cognitive impacts of high blood lead levels.  The local county (Genesee) Board of Commissions agreed and declared a County-wide emergency.
Maybe there is something wrong
On January 5, 2016, Governor Snyder declared Genesee County to be in a state of emergency.  It was at that time that Governor Snyder also apologized for the incident and ten days later he asked President Obama to grant a federal emergency/major disaster designation for Genesee County, seeking federal financial aid for emergency assistance and infrastructure repair in order to "protect the health, safety and welfare of Flint residents."  President Obama was very accommodating and the following day signed an emergency declaration giving Flint up to $5 million in federal aid to handle the crisis.
On March 3, 2016, Governor Snyder filed a second appeal for federal help to replace lead pipes and provide medical support and supplies for affected residents which said the estimated economic impact of the Flint water crisis is beginning to exceed $140 million.
Is there a spin doctor in the house?
The Flint water crisis has since spun out of control as to Governor Snyder, and, though he has apologized in his State of the State address, he has steadfastly maintained that he was not kept abreast of the contamination issues from the onset in 2014 and only recently were the contamination issues brought to his attention, thus it really was "not my fault".
However, in this age of social media and making news available to the public the instant it happens, in response to urgent calls for answers on who knew what and when, finally Governor Snyder released 38,000 e-mails pertinent to the water crisis.  Upon their release to the public, anyone could review the Governor's e-mails dating back to 2011- authorities and the media studied their contents, and determined the e-mails showed that nearly every person in the Governor's inner circle was aware of alarming concerns about the City's water.
Someone else's problem
Several persons have resigned as a result of the Flint water crisis; still others, like personnel at the MDEQ have been terminated.  Protesters carrying placards and people passing out petitions all call for the Governor's resignation – there have been twelve recall petitions to date, eight in January 2016 alone.  Democratic presidential candidates Clinton and Sanders also called for the same action to be taken in their recent Flint debate.  But Governor Snyder has repeatedly retorted that he had nothing to do with the crisis since he was misinformed of goings on, thus he intends to finish out his second term.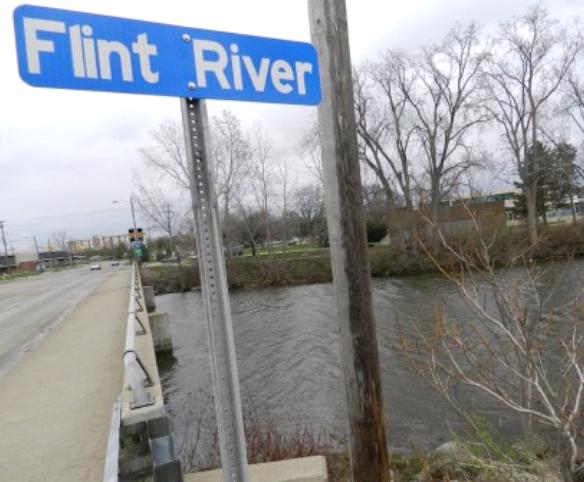 The Congressional hearings
On January 14, 2016 U.S. Representative Brenda Lawrence, Democrat of Southfield formally requested Congressional hearings on the crisis, saying: "we trust our government to protect the health and safety of our communities, and this includes the promise of clean water to drink." She requested Governor Snyder attend and testify about the Flint water crisis, thus an "invitation" was extended to the Governor to be present at the Congressional hearings.
Now, people who are not immersed in the law for their chosen occupation might wonder why Congress politely asked Governor Snyder to appear before them at a hearing so that they might delve further into the Flint water crisis issue.  "Why could they not just subpoena him to testify?" you might ask.  Governor Snyder politely declined the "invitation" citing state business in Lansing that day, although only recently the Governor has decided to accept the invitation from Congress and will be appearing there to testify on March 17th. To answer your question, Governor Snyder has the option to choose whether or not he should heed the call to appear before Congress, because he is not obligated to do so, since, as a government official, he is immune from testifying.  That doesn't sit right with some people though, and, on March 1st,  Senator Jim Ananich of Flint, introduced a resolution that would grant state lawmakers probing the Flint water crisis subpoena power over the Governor's office, which is immune to Michigan's Freedom of Information Act.  This resolution thus trumps the Governor's immunity from testifying.  So, government immunity thus went down the drain.
To fix this will cost millions of dollars
Governor Snyder, who is also a CPA has worked some magic on the State's finances and there is now a budget surplus due to cost-cutting, but in the Flint water crisis, cost-cutting was obviously not so savvy this time.
On January 7, 2016 Flint Mayor Karen Weaver said that estimates of the cost of fixing Flint's water infrastructure, such as aging pipes, range from millions up to $1.5 billion.  These figures encompass infrastructure alone and exclude any public health costs of the disaster.  The Governor stated in a January 2016 e-mail that the replacement cost is estimated to be only $60 million, not as high as Mayor Weaver's estimate, but added that it could take up to 15 years to complete.
A slew of incidents
The sad progression of events, including the death of one resident, and the long-term implications to all residents, both medically and financially, will not be resolved by winning a lawsuit, and, as mentioned above, because of the legal doctrines (which differ from state to state) official immunity will be used to shield top government officials from personal liability, even in cases of gross negligence.  So, for this reason, leading Plaintiff law firms have been reluctant to seek recompense for those who suffer now and in the future from the Flint water crisis.  Thus, very few lawsuits have been filed to date.
One lawsuit was recently filed by high-profile Michigan attorney Geoffrey Fieger, known to many as the defender of "Dr. Death", Dr. Jack Kevorkian.  As mentioned above, the legionella contamination resulted in the death of one Genesee County resident, plus three others fell ill.  The lawsuit, of course, will not bring back the woman who died seven days after going to the E.R. with a headache, nor will it magically cure the ills of the others who were sickened by the legionella bacteria from the contaminated water.  Attorney Fieger knows that Governor Snyder will not pay the piper.  The suit additionally names McLaren Regional Medical Center and several Michigan DEQ officials as defendants.
Other attorneys seeking a "go-around" to avoid the governmental immunity defense, have tried to make the lawsuits "stick" by targeting lower-level officials that do not have immunity from claims arising from gross negligence. At least, justice may be served in the case of those who will eventually suffer the consequences of long-term effects of the lead contamination.
Lawsuits filed to date
November 13, 2015, four families filed a federal class-action lawsuit in the U.S. District Court for the Eastern District of Michigan in Detroit against Governor Rick Snyder and thirteen other city and state officials, including the former Flint mayor, and former Emergency Manager, all officials in charge of Flint when the water switch was made, alleging these officials' conduct was "reckless and outrageous….".
To bypass governmental immunity, on January 14, 2016, a separate class-action lawsuit against Governor Snyder, the State of Michigan, the City of Flint, the Emergency Manager and others, was filed by three Flint residents in Michigan Circuit Court in Genesee County.
Another separate suit was filed in January 2016 in the Michigan Court of Claims against Governor Snyder as well as State agencies; that suit alleges violations of the State constitution.  This suit may prove fruitful since in the State of Michigan, the Court of Claims is the only court with subject-matter jurisdiction over claims against the State and its subdivisions.
On February 2, 2016, a class action lawsuit in U.S. District Court was filed on behalf of Beatrice Boler, a Flint mother of two, Flint pastor Edwin Anderson with his wife, Alline Anderson, and a company, Epco Sales LLC. against Governor Snyder, the MDEQ, two former State-appointed Emergency Managers and former Flint Mayor Dayne Walling that seeks more than $150 million in refunds and compensation for damages for "water that was extraordinarily dangerous, undrinkable and unusable."
On February 8, 2016 the parents of a two-year-old girl diagnosed with high blood lead levels filed a lawsuit in federal court, naming as defendants the City of Flint, the State of Michigan, Governor Snyder, the Emergency Manager and former mayor.
On March 3, 2016, a new lawsuit was filed in state court by LeeAnne Walters, the Flint mother who informed the EPA water expert Miguel Del Toral of the health problems her family experienced after the water switch, against multiple corporate entities and three current and former government employees for their role in the city's water crisis.
On March 7, 2016, another class action lawsuit was filed on behalf of seven residents which alleges that tens of thousands of residents have suffered physical and economic injuries and damages. It argues officials failed to take action over "dangerous levels of lead" in drinking water and "downplayed the severity of the contamination."
A new federal lawsuit filed on January 27, 2016, seeks the replacement of all lead service lines in Flint at no cost to residents following claims city and state leaders violated federal laws designed to protect drinking water.  It is also asking the court to force city and state officials to provide safe drinking water to Flint residents and require them to follow federal regulations for testing and treating water to control for lead.
There will be more lawsuits to come down the pipeline in this very sad tale, all which, if successful, will never replace the damage and heartache that the citizens of Flint will face the rest of their days on Earth.