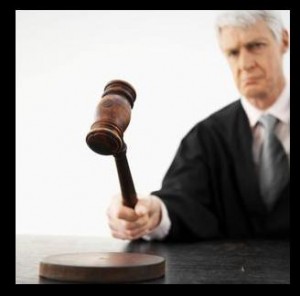 When it comes time to hire a NJ ethics attorney, usually they will give you a very low cost fee on a consultation. This is to help them better understand what your situation is, answer any questions you have (basic) and give them a better idea of if they can help you and what the plan of action would be. It's a great way for you to understand and know if this is the lawyer you should choose for your specific matter. If you really want to choose the best lawyer for your case, there are a few questions you should be asking attorneys that you speak to – also keep in mind, that a lawyer should make you feel comfortable enough to ask about things like fees, expertise, years in practice, experience, etc. So if you don't feel comfortable asking these questions, maybe you already have your answer as to if this is the attorney for your case. If you do feel comfortable asking those questions and feel like you are in a safe environment, here are a few things you should be concerned with.
How Long Have You Practiced Law?
Some lawyers are not very specific on how long they have been practicing law. But, if you want someone who is incredibly experienced in your specific type of case and you don't mind paying some extra money, you could find yourself a lawyer has been doing this for 10+ years and has case after case of experience working for clients such as yourself. On the other hand, if it's a smaller legal issue, you don't really care about the experience or expertise and you just want to pay someone the minimal amount, you can also find a lawyer on the other wavelength, and find someone who is just out of law school and literally only has had a handful of cases he or she worked on. It really depends on what you want, need and expect, but just know this is a question you should probably feel comfortable enough asking!
Area of Expertise
All lawyers are going to have expertise in specific areas. It just makes sense. So make sure you ask what your lawyer's expertise is. For example, if you want a lawyers help with something like an adoption case, you would want to hire someone who has experience in adoption cases or someone who is a family law lawyer. You wouldn't, however, want someone that mainly deals with auto accidents. Just make sure to think on your toes and be subjective about your specific situation – and it is completely fine to ask about past caseloads (though maybe not in such detail).
Similar Cases
Beyond just experience and expertise, you can also ask the lawyer how many cases they have handled that were relevant to your specific case and the track record of those cases. Did the attorney win or did they settle the case? These are really important questions to consider, especially if you want to find someone with a good track record of getting what they can for their clients or getting what their clients require in terms of help or monetary value.
Attorney Fees and Costs
Maybe a more important question to some people than the other questions above; make sure you ask the attorney how much their fees are and what they cost. It's also important to ask how you will be billed – half before and have after, a certain amount before you get started, a certain amount after the case is won, will all the work and research be done by the attorney or do they have paralegals do some work too? If they have paralegals do some work or research, you can ask about reduced costs – now is not the time to be shy, especially when it comes to something as important as money! You also need to ask how you can pay – check, credit card, cash, etc.
Attorney Approach to Cases
Beyond just the type of law they have expertise in; lawyers also tend to have their own approach when it comes to the cases and clients they work with. Make sure you find a attorney that works with you the way you want them to work with you. For example, if you have a wrongful death case and the attorney pussy foots around the case and isn't aggressive enough – you might want to consider someone else. On the other hand, if it's for something really small and insignificant or something really important like an amicable divorce between two people and they are like a shark looking for blood in the water, it might also be a good idea to consider someone else. Find someone that uses the correct approach that you expect.
Communication
In any instance, especially legal matters, communication is key. Be sure to ask when you will receive updates; how you will receive updates, if you are allowed to call them with updates or they will just call you, etc.