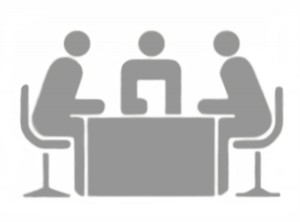 Choosing a family law attorney can be a difficult task that we all must face at one time or another. However, it is important to remember that a family law attorney does much more than help with divorce proceedings. They may assist setting up a trust fund, a living will or help get any number of legal documents in order. NJ family law attorneys help protect both families and assets. Even though selecting one seems like an arduous task, there are some areas to think about which can help individuals select the right one for their particular set of circumstances. Hiring a family law attorney does not have to be so difficult if you consider the following topics. Choosing the best attorney can help reduce the hassles that many times accompany legal cases.
Areas of Specialization
Even though a family law attorney is qualified to handle the wide variety of issues that might arise, each one typically specializes in certain legal areas. It is important to choose a family law attorney who has experience with the type of situation being dealt with. For instance, for individuals who need assistance setting up a living will, an attorney who specializes in divorces may not be the absolute best choice. When the initial contact is made, be sure to ask about the areas of specializations and some previous similar cases that the firm has handled. It is also good to ask how many years of experience the attorney has with the particular field.
How Cases are Handled
Ask the attorney or his contact about exactly who will be handling the case. Many times lawyers pass their work on down to juniors or assistants who work for the firm. The person you first speak to may or may not be the individual who actually handles the case. By asking these types of questions you can determine if you are comfortable with how the attorney may handle the case. Many times attorneys have very heavy workloads and make you feel like they do not have the time to devote to your particular situation. Choose a lawyer who is interested enough to become invested in your case.
Communication and Correspondence
Trust is a key issue when dealing with a NJ family law attorney and it begins with communication. It is important to be comfortable and able to trust your attorney. In order for this level of trust to be established, individuals must feel like an attorney will answer their questions in a timely fashion. Ask the attorney how often they will provide updates on the case and what means of communication he uses most often. Always retain copies of email messages or any other types of messages which are received for the duration of the case. Keep your own accurate records and do not rely on the attorney to maintain all of them for you.
Level of Collaboration
When discussing your case with a family law attorney, make sure that you understand their goals and how they may relate to your particular case. Ask the attorney if he or she would prefer to work collaboratively with the entire family. Most of the time when there are familial disputes, attorneys will prefer mediation; especially those conflicts which are between parents and children or other members of the family.
Finalize Expectations
Before you finish the initial consultation, make sure they understand your expectations. Request an estimated cost for the entire proceeding and how payments may be handled. Ask about what types of factors could influence the estimate. Be open and honest about all of your concerns or questions. Ask the attorney what they will expect from you as well.