Common characteristics of thriving law offices include a loyal client following, a high success rate, and a strategic digital marketing plan. While the first two elements seem like no-brainers, the third is a bit more difficult. Promoting a law office simply by word of mouth is often not enough to earn the confidence or business of potential clients. Digital marketing for lawyers requires a dynamic, modern approach to the market and a plan consisting of established strategies that maximize returns. While this may seem overwhelming at first, a practiced marketing plan will generate new business and ensure the retention of existing clients who are sure to be impressed with the firm's digital marketing strategy.

Social Media Marketing
Any modern business maintains an active social media presence, so when promoting a law office, firms should do the same too. The goal for any social media platform should not simply be to spread information or distribute content, but must also have smaller, quantifiable goals that can measure the success of the digital marketing campaign. These measures can include, but are not limited to, attendance rates at a promotional event, increased views of the firm's webpage, and user downloads of the law office's promotional or informational materials. Measurable data will allow firms to assess the success of their marketing package, and whether it is reaching the desired audience: clients searching for legal services.
Mobile Marketing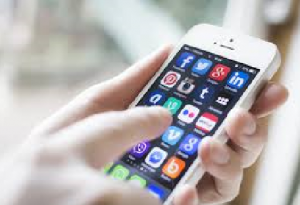 The majority of today's consumers access their social media platforms via the convenience of their smartphones or tablets. Mobile traffic is quickly outpacing that of users who access online content from their laptops or desktop computers. As such, when promoting a law office, a navigable mobile site is key. Anything less will lead potential clients to believe that the firm is outdated, and they will turn to a savvier site. Mobile access provides convenience to the customer and it is an excellent way of making a great first impression on the target audience.
SEO (Search Engine Optimization)
So how does a law office ensure that their sites are the first that potential clients turn to? By optimizing keywords and other search engine tags, law offices can guarantee that their page loads at the top of any search engine's results. Hiring specific SEO vendors to promote a law office, especially one that specializes in a certain type of law such as personal injury, divorce, or malpractice law, will increase website traffic and broaden a firm's client base. Clients searching for a specific law service will often select a law office based on the appearance of certain keywords in their descriptions, so make sure those keywords are in place when potential clients are doing their research.
Multichannel Marketing
Keywords do not just have to appear on a law office's webpage for the strategy to be effective. Approaching clients from multiple platforms — social media, commercial advertising etc. — will cause potential clients to remember the firm's name. They will subsequently be more comfortable contacting, and more likely to trust a law firm whose digital marketing campaign is fresh in their minds.
Content Creation
Visual and video content are becoming much more common strategies for promoting a law office. Such media approaches the client from multiple perspectives, allowing them to respond to whichever marketing campaign resonates the most with their values. Once audiovisual content captures a client's interest, they will want to read more about the firm's services. A content creator with excellent promotional packages for law offices will offer copywriting services that maximize keywords and emphasize the firm's other promotional materials. They create clear, readable content that will attract clients and inform them. The previously mentioned marketing strategies will hook a client; quality content that continually offers new information about services and service providers will keep them engaged over the long-term.
Incorporating these digital marketing strategies into your law office's promotional package will create a measurable increase in traffic to the firm. Approaching potential clients from a variety of platforms increases a law office's visibility, and ensures that consumers will keep that name in mind when considering which firm to send their business to. Companies without such marketing campaigns will quickly fall behind in this digital age. Contact a digital marketing company and content creation service to begin revamping a law firm's promotional strategies and to better promote a law office.