Sometimes we are baffled over the types of insurance we must put in place and some we should at least consider, and then, once we narrow down our list of insurance needs, we are often left wondering about the coverage for our chosen insurance.  Hopefully, the paragraphs below will sort out and process some of those burning questions that you have about your current insurance or acquiring new insurance to satisfy your needs.  If you require any type of insurance you should contact a top insurance broker in NJ for assistance.  An NJ insurance company will be able to walk through all of the different insurance plans and help you choose the best plan for your needs.  According to major insurance companies, the frequently asked questions generally revolve around the claims process:
How do I file a claim?  Your best bet is to contact the insurance company directly, but, before placing the call, have your policy number handy, a list of facts pertaining to the accident, contact information for all parties involved (including witnesses), a police report (if applicable), list of damaged property and photographs if possible.  This will make the claim process go smoothly
What happens after I file a claim?  As a general rule, upon filing a claim, an insurance company representative will contact you to orally review your claim and explain the claims process.  It is  your insurance company's responsibility to process, i.e. settle and pay, your claim as quickly as possible.  Sometimes, more effort is required by the insurance company and they may need to review the damage personally.  Other times you will be asked to obtain one or more estimates of repair to present to them.  After the insurance company reaches a final determination as to estimated repair costs, usually a check to cover the expenses will be issued to you directly.  Sometimes the estimated costs and the actual costs are not the same, so, if this happens,  the insurance company may need to issue a supplemental check to encompass additional charges.
Will my insurance premium go up now as a result of filing this claim?  According to most insurance companies, a single claim will not cause a premium increase, however, a pattern of claims, or instances of gross negligence (i.e. a car accident with a charge of reckless driving or driving under the influence) may result in a significant premium increase or even policy cancellation.
Is it possible to obtain my policy declarations info in conjunction with my claim?  Your insurance company may have policy declarations available online if you have no access to the printed policy which is usually sent with each premium notice.  However, due to individual state regulations, some states prohibit the display of this information online.  Call or e-mail your insurance company directly for the declarations page.
What is faster – filing my claim online or via "snail mail"?  It depends, so you should check with your specific insurance carrier on the availability of methods for filing a claim.  The filing of that claim may also be regulated by the state in which you reside.
What is the best way to ensure my premium payment is received timely by my insurance company?  Each insurance carrier provides a variety of options and schedules to pay insurance premiums ranging from credit or debit cards to automatic deductions through a checking or savings account, or online bill pay through that same checking or savings account.  You should contact your insurance carrier directly to see which option will suit your needs best.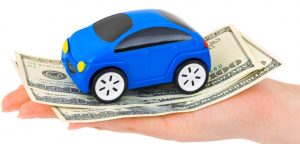 Vehicle Insurance:
What factors are fundamental in determining the price of an vehicle insurance policy?  Most companies take these factors into consideration:  age and driving history of the principal driver; make, model and age of the vehicle; claims history; where you reside and coverage required (collision/comprehensive, minimum or maximum coverage, personal liability and high or low deductible) plus whether there are anti-theft devices on the vehicle.
Am I covered if I loan my vehicle to someone else?  Yes, your vehicle insurance "follows the vehicle".
Does my vehicle insurance apply when I rent a car, or do I procure separate rental insurance?  Your insurance company will have to make that determination as to coverage for a rental vehicle.
Am I covered when I drive my vehicle to other states in the USA?  As long as you have the minimum required coverage for the state in which you reside, your policy will adjust in other states.  You are covered by your vehicle insurance policy only in the United States, U.S. territories and possessions, and Canada.
Homeowners Insurance:
Are natural disasters covered by my homeowners policy?  You should review your homeowners policy with your insurance broker to ensure you have additional coverage for natural or manmade disasters.  Generally, disasters such as hurricanes and tornadoes are covered in a homeowners policy, but earthquakes and floods, are not.
Is my boat covered under my homeowners policy?  It may be covered under your homeowners policy, but with limitations, so it is best to check with your insurance company.
Is renter's insurance really necessary?  When renting a residence, your personal possessions (furniture, clothes/accessories, electronics/computers) are NOT covered by your landlord's policy – only the structure itself, but you may want to ensure that your possessions are insured against theft, fire or damage.
Life Insurance:
I want to provide for my family should the unexpected happen, so how I choose the best life insurance to meet future needs?  It is best to consult with an insurance broker to choose the best coverage (i.e. term life versus whole life) for the economic well-being of your family and loved ones after you die.