Although social media may have transformed how rapidly news and information travels in the digital world, it also brings new implications and challenges for those involved in business law.  As Elon Musk and Tesla recently discovered, the Securities and Exchange Commission may not look kindly upon the casual disclosure of information that could affect a company's stock price.  The resulting SEC lawsuit brought against Tesla and Elon Musk brings to light compliance issues that companies and business attorneys now face with regard to social media.  
Establishing Rules for Social Media Disclosure
In order to develop responsible social media policy, businesses need to understand the rules.  Unfortunately, without the services of a knowledgeable business attorney, many companies generate more questions than answers when stipulating guidelines for usage of social networks.  
Years before Elon Musk and his difficulties made headlines, the CEO of Netflix ran into a similar problem which helped to define current SEC policy.  In 2012, Netflix CEO Reed Hastings used his personal Facebook page to praise his team for achieving the milestone of one billion hours of video streamed through their service.  Netflix, however, had not reported this information through an official press release or a securities filing.  
Subsequently, the SEC claimed that Reed Hastings had not properly notified investors of its use of personal social media to reveal important company news.  At issue was the possible violation of the Regulation Fair Disclosure (enacted in 2000), which mandates that a company disclose material information to all investors at the same time.  Naturally, Netflix and Mr. Hastings countered that such information was widely available to his investors, especially since a number of blogs and news outlets had also repeated the information.  He maintained that he was off the hook because he, and by extension, his company used social media to spread important information.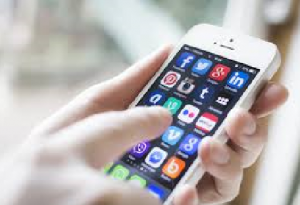 The upshot for a company and its business attorneys going forward is that the SEC allows social media to be used as an official outlet for communications as long as the company clarifies beforehand which social media accounts they will use.  Furthermore, the SEC suggests that companies notify investors about their social media communications on their websites or in SEC filings.   Although Reed Hastings and Netflix escaped penalties, the new regulations served notice to the social media world that the SEC was watching and may not be so forgiving in the future.  
Elon Musk, Social Media, and Compliance with the SEC in 2018
Fast forward to 2018 in which the current climate surrounding business law and social media continues to test the rules.  Tesla, for its part, has been upfront with investors that Twitter is an official channel for spreading company information.  During the first week of August this year, however, Elon Musk, tweeted:
  "Am considering taking Tesla private at $420. Funding secured."
Consequently, Tesla's stock surged while also attracting the attention of the SEC.  
The resulting firestorm of controversy involved charges of fraud and misleading statements from the SEC which stated that not only had Mr. Musk not secured funding, but that he also failed to file any type of formal disclosure regarding the tweet.  In late September, the SEC took action by suing Tesla and Elon Musk in federal court; much of the suit centered around the "funding secured" claim with respect to a proposed $420 per share buyout.  In an effort to control the damage and a flailing stock price, Mr. Musk and Tesla settled the lawsuit the day after the charges.  The terms of the settlement stipulated that both Mr. Musk and Tesla each agree to pay twenty million dollar fines with Elon Musk relinquishing his position as chairman for three years.  Although a number of business attorneys familiar with the situation admitted that Mr. Musks's tweet did not actually demand a formal disclosure, they did say that it would be advisable under the circumstances.  It seems that while the settlement represents an end to the fallout from Elon Musk's ill-conceived tweet, it did not resolve the confusion stemming from company use of social media.
Long-Term Consequences for Companies and Social Networks
What are the long term consequences for companies active on social media?  While few people doubt the power of social media to circulate information quickly to a wide audience, recent high-profile lawsuits such as the one involving Elon Musk put business attorneys and companies on notice regarding SEC rules.  Although some within the business law community regarded the SEC lawsuit as unduly harsh, it could be that the SEC acted decisively as a bellwether of the risks of failing to vet company information intended for social media posts.  The basic problem is that social networks such as Twitter are imperfect mediums for full disclosure of company material.  Using the same Twitter feed to post personal as well as company material can create conflicts which may in turn sap investor confidence.  For this reason, companies need to devote greater scrutiny to their social media outlets and the policies governing how they will use them in order to remain compliant with SEC guidelines and avoid costly lawsuits in the future.