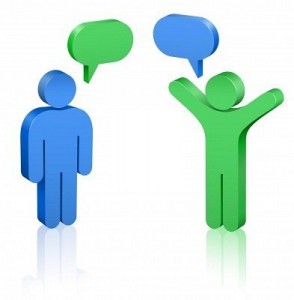 It is imperative in any professional position that clear communication be established, but even more so for the attorney. If a NJ Attorney desires to have a successful practice good communication skills are essential. They must be able to effectively communicate on many levels with associates, other legal professionals, vendors, staff, partners and of course with their clientele. When a lawyer can communicate effectively they will demonstrate more confidence which can lead to increased clientele. In order to build a rapport between the client and lawyer good communication is essential. Rule 1.4 of the Rules of Professional Conduct pertains to communication which occurs between the client and the lawyer.
Lawyer-client Communication
The first section of Rule 1.4 states that a lawyer has to make known to a potential client the different forms of communication that are available to them. The lawyer must disclose to the client how, when and where he can be reached as well as how communication can be initiated. Section b of Rule 1.4 is concerned with how lawyers keep clients informed about the status of their case. The client is to be informed on how to make a request for pertinent case information. Rule 1.4 section c explains how information is to be shared between lawyer and client and that it must be done in a fashion such that the client can make informed decisions about the lawyer's representation. The last section states that when a client expects some form of assistance that is in violation of the Rules of Professional Conduct, or violates any other law, the lawyer must advise the client of their limitations.
Guidelines for Verbal Communication
Over the last few years communication has evolved into a digital form but email should not be the primary means of communication between the lawyer and their clients. It is appropriate in some cases, but there remain some forms of communication that should not be shared through email. When communicating bad news, it should always be done in person or by phone; and making negotiations are likely to be successful if they are handled over the phone rather than via email. Verbally discussing a problem allows for both parties to be actively engaged and communicating through this way can help establish trust. Sometimes lawyers must make a difficult call like those which inform clients that things are not being completed on schedule but it is important to keep the lines of communication open and keep clients informed. When clients witness attorneys handling even difficult situations honestly and upfront, they will have more confidence in the lawyer. Lawyers must be careful to not dominate conversations but engage in listening in order to understand the client and their particular point of view.
Listening is a Communication Skill
Communication is a two-way proposition which incorporates talking as well as listening. When a client is listened to they are likely to feel that they are understood and they will be able to build a strong trust with their attorney. Lawyers are known to anticipate what a client is going to say and they fail to listen to their clients carefully. For an attorney to develop a deep understanding of the client's needs will help the client find a legal solution to their problem. Lawyers must develop exceptional listening skills in order to work effectively for the client. This means that there should be no interrupting or over-talking while the client is speaking. It is imperative to wait until a question is fully asked before starting to give an answer. One half of effective communication is listening to the other party.