Many of us are lucky enough that we'll never need a lawyer in our entire lives. However, many more will need an attorney at one point or another, and when that time comes, it's important to know how to choose a lawyer. Thankfully, the days of throwing open the yellow pages to the attorney pages, shutting your eyes, and pointing to one are long gone. Today, there are a number of valuable resources that will help you choose a lawyer if you find yourself in need of one. Lawyer referral services, online resources, lawyer directories, personal referrals and business lawyers can all be a wealth of information that can help guide you to a lawyer who is right for your situation.

Referrals
Still the best approach when looking to hire anyone is by getting referrals from those you trust. Talk to family, friends, co-workers with whom you have a trusted relationship. Naturally, not everyone will be receptive to telling you about their legal problems, but if anyone you know well has had legal issues you're aware of, ask who their lawyers were and how well their cases were handled. You may also want to consider speaking with members of certain community groups, such as women's groups or parenting groups whose legal problems may mimic yours. Small business groups or those who own small businesses themselves can also be helpful resources for referrals when you're seeking legal representation. Another helpful place to get references is a lawyer referral service. Many of these screen attorneys for their credentials and experience.
Online resources and lawyer directories
Many websites offer information about how to connect with lawyers near you. These sites often index attorneys based on their specialties as well as their locations. You will answer a few basic questions on their website, provide your contact information, and a lawyer who handles your type of case will call or email you. Lawyer directories are another excellent way to find a lawyer. Nolo's Lawyer Directory offers information regarding attorneys near you, providing professional information regarding specific lawyers such as their education, experiences, philosophy on practicing law, and even their fees. Martindale-Hubbel Law Directory is another excellent resource regarding law firms and the lawyers who practice at them. This site provides profile data on nearly every lawyer/law firm throughout the United States and Canada.
Conduct interviews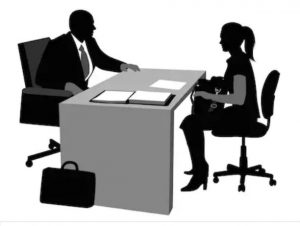 Now that you've narrowed your search down to a few names based on referrals, various resources, location, fees, and philosophy of practicing law, you'll need to conduct interviews in order to find one who is right for you. Following are some important questions to include in your 'interview':
What is your education?
What experience do you have?
What type of law do you practice?
How long have you been practicing law?
How long have you been practicing the type of law you now practice?
What is your track record of success?
What are your fees?
What is your fee structure?
Who else will be working on my case alongside you?
What are their fees/fee structures?
If your legal problem is a simple one, such as one that can be handled in a small claims court, you may not need to hire a lawyer at all. Most small claims cases are handled by the individuals involved, whether they are the plaintiffs or the defendants. However, if your legal problem involves more complexity, you likely will need to hire an attorney. In fact, you probably should. It is in those situations when leaving your legalities up to your own devices is a bad idea. Ever hear the phrase, "He who represents himself has a fool for a client"? What's funniest about this phrase is that it's often used when speaking of lawyers themselves! So, if lawyers who represent themselves are fools, how much more foolish would you be if you tried to represent yourself, whatever your legal situation? And, the stickier your legal problems are, the worse your outcome can be. You are much better off to choose a lawyer whose education and expertise will help lead you to a much better result. Follow the steps above to find a lawyer near you.