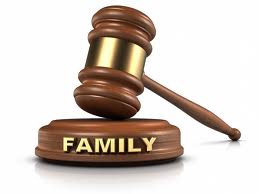 The NJ family lawyer in Short Hills gets asked many different questions. There are many legal areas that are covered by the umbrella of family law. An attorney can deal with all of the aspects of a divorce including visitation, alimony, and child support or child custody. They may have to determine if there are grounds for a divorce as far as NJ law is concerned. There are many different aspects to family law but a few questions that keep coming up over and over again. Here are a few of the most commonly asked questions.
Who needs a NJ Family Lawyer?
There can be a wide variety of problems or situations which can arise in a marriage, domestic partnership or civil union which will need to be handled by a NJ family lawyer. While people are allowed to represent themselves in the court of law, it is advisable to obtain the benefits of having a lawyer who is knowledgeable of the various laws. A family lawyer is needed for many different types of cases including prenuptial agreements, divorce, surrogacy, or annulment. Oftentimes family matters pertaining to children need to be addressed by a legal professional. They can help determine visitation rights, child support, adoption issues, child abduction, paternity tests, child abuse, parental responsibility orders and even grandparent visitation. They may also be needed to deal with other issues such as property settlements, alimony payments or surrogacy.
Is there a difference between a separation and a divorce?
Even though a separation and a divorce are very similar, they are not the same thing. Each situation affects property ownership in a different way. Most of the time a marital relationship can be changed in one of three ways including separation, annulment or divorce. When a couple chooses to legally separate it can be just about as complex as a divorce can be. It is necessary to have a NJ family lawyer to represent you in court. Before pursuing a divorce it is very important to take the time to discuss the options with a family lawyer. How a divorce or a separation is carried out can be very different in varying states but a legal professional can help a couple meet their goals.
What are the grounds for a divorce in New Jersey?
In the state ofNew Jerseythere are grounds for a no-fault divorce and a fault divorce. A no-fault divorce will require that the couple be separated for at least 18 consecutive months so that there is no reason to think that there will be reconciliation. Grounds for a divorce include deviant sexual behavior, desertion, continuing alcohol or drug problems, imprisonment, institutionalism or adultery. But the law also allows for a divorce for extreme cruelty or irreconcilable differences.
What can a family lawyer do?
It can be very beneficial to have a NJ family lawyer on your side. They can fill out all of the required paperwork as forms that are needed for the court. An attorney will be able to go with their clients to court in order to provide representation. No matter what type of case it is representing yourself in court can be a very difficult task, but it is complicated when it deals with a family law case. A lawyer can work through the court proceedings to ensure that their client gets the proper amount of compensation for any pain or suffering that they incurred. A NJ family lawyer will have the skills and knowledge to be able to deal with the wide variety of situation that can present themselves in cases involving a divorce, marriage, civil union or domestic partnership.