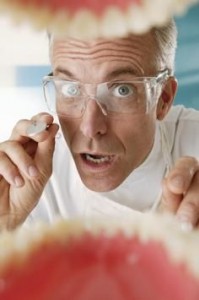 Even professionals retain their humanity which means that they are not beyond making an error; this includes dental professionals. But every mistake that is made by a dentist while treating a patient may not constitute dental malpractice. However, when a patient is injured through negligent conduct or substandard care by a dentist, oral surgeon or dental assistant, it is wise to consult with an attorney who handles cases of dental malpractice to see if they are entitled to compensation. In the typical case, there are certain rules that determine whether or not dental malpractice or negligence has occurred.
What Typically Constitutes Dental Malpractice?
A dental professional is required to provide patients with a level of care that is acceptable. This does not mean that they are required to be perfect; however, they are required to provide practical and prudent dentistry to their clientele. When a dentist fails to provide this high level of care and the patient ends up suffering an injury, the dentist might be required to compensate for the damages his negligence caused.