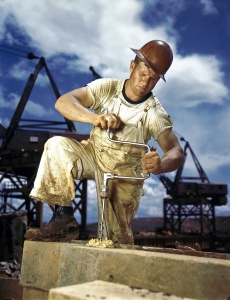 Employment law generally governs the rights of the worker as they apply to the workplace.  For instance, minimum wage requirements, the right to organize as a union, harassment, and workplace conditions all fall under the purview of employment and labor law.   In most cases, New York follows federal law.  However, recently, the state has passed several new regulations.  For this reason, many New York laws such as the minimum wage, pregnancy accommodations, and health care coverage requirements afford workers greater protections than the federal statutes.
Minimum Wage
Although New York sets a higher minimum wage than the federal standard of $7.25 per hour, New York State employers must also abide by municipal regulations. These minimums vary depending on the size and the location of the business. They can also vary within different industries and types of employees.   Consequently, New York has fourteen minimum wage laws.  Understandably, a great deal of confusion surrounds this issue.
For example, the minimum wage in New York for large employers is $13.00 per hour, which will rise to $15.00 on December 31, 2018.  In New York City, however, it remains $12.00 per hour if a business has 10 employees or less or $13.00 an hour with 11 or more employees.  On the other hand, the minimum in Westchester, Nassau, and Suffolk counties is $11.00 per hour.  Furthermore, employees of the fast food industry receive $11.75 per hour unless they work in New York City, which mandates $13.50 per hour.
2018 Changes
In 2018, New York State instituted a Family Leave Law which grants up to 12 weeks of paid family leave per year. While the Federal statute only applies to larger employers of 50 or more people, New York's law applies even if an employer only has one employee in the state.
In an effort to address the longstanding gender wage gap, New York City has joined a number of cities, such as Pittsburgh and New Orleans, which forbid employers from inquiring salary history during the interview process.
Employment At Will
One instance in which the federal government has given states leeway concerns "at will" employment policies.  Since the government allowed states to adopt such policies, every state apart from Montana has complied.  As a result, New York is considered an "employment at will" state.  In other words, an employer can discharge an employee at any time for any reason whatsoever.  Indeed, they need not show a reason or cause for the discharge.  While there is no federal provision mandating companies to give any type of notification of termination, an employee cannot be terminated for an unlawful reason.  
Although there are often differences between state and federal laws, the general rule remains that the law which yields the greatest benefits for the individual applies. The complexity and differences between laws of different states and sometimes even municipalities often generate a good deal of discussion.  For this reason, anyone doing business in the state should consult a qualified New York State labor attorney if they have questions about employment or labor laws.
Reference: